Story is a powerful way to build compassion and bridge understanding between cultures. Story has the power to heal as well as teach.

Throughout her life Nancy Bo Flood has enjoyed reading, writing, and the sharing of stories. Her work has focused primarily on children and young adults, as counselor, teacher, or parent. She has conducted workshops of child abuse, learning disabilities, play therapy, as well as creative writing.

Through either work or research, Bo has lived in Malawi, Africa, Hawaii, Japan, the western Pacific, and, most recently, the Navajo Nation Reservation. Legends and folklore are of particular interest to Bo, for they hold the magic and mystery of other people's--or generation's--beliefs. When we read, we learn--about ourselves and about someone, somewhere--or sometime--else.
Event date:
Saturday, August 29, 2020 - 10:00am

$17.99
ISBN: 9781534430617
Availability: Usually Ships in 1-5 Days
Published: Atheneum Books for Young Readers - May 26th, 2020
This poetic and uplifting picture book follows a young girl born with cerebral palsy as she pursues her dream of becoming a dancer. Like many girls, eva longs to dance. But she cannot imagine what dance looks like for someone who uses a wheelchair.

Then Eva learns of a place that has created a class for dancers of all abilities. Her first movements in the studio are tentative, but with the encouragement of her instructor and fellow students, Eva becomes more confident. Eva knows she's found a place where she belongs.
---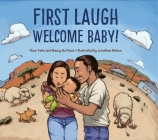 $16.99
ISBN: 9781580897945
Availability: Usually Ships in 1-5 Days
Published: Charlesbridge - August 14th, 2018
---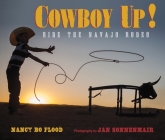 $19.75
ISBN: 9781590788936
Availability: Usually Ships in 1-5 Days
Published: Wordsong - March 1st, 2013
---

$18.65
ISBN: 9781580897020
Availability: Usually Ships in 1-5 Days
Published: Charlesbridge - August 23rd, 2016
---

$13.93
ISBN: 9781608981182
Availability: Usually Ships in 1-5 Days
Published: Namelos - March 1st, 2012
---

$21.95
ISBN: 9781936218134
Availability: Special Order
Published: Fulcrum Publishing - August 25th, 2015
---